Facility
---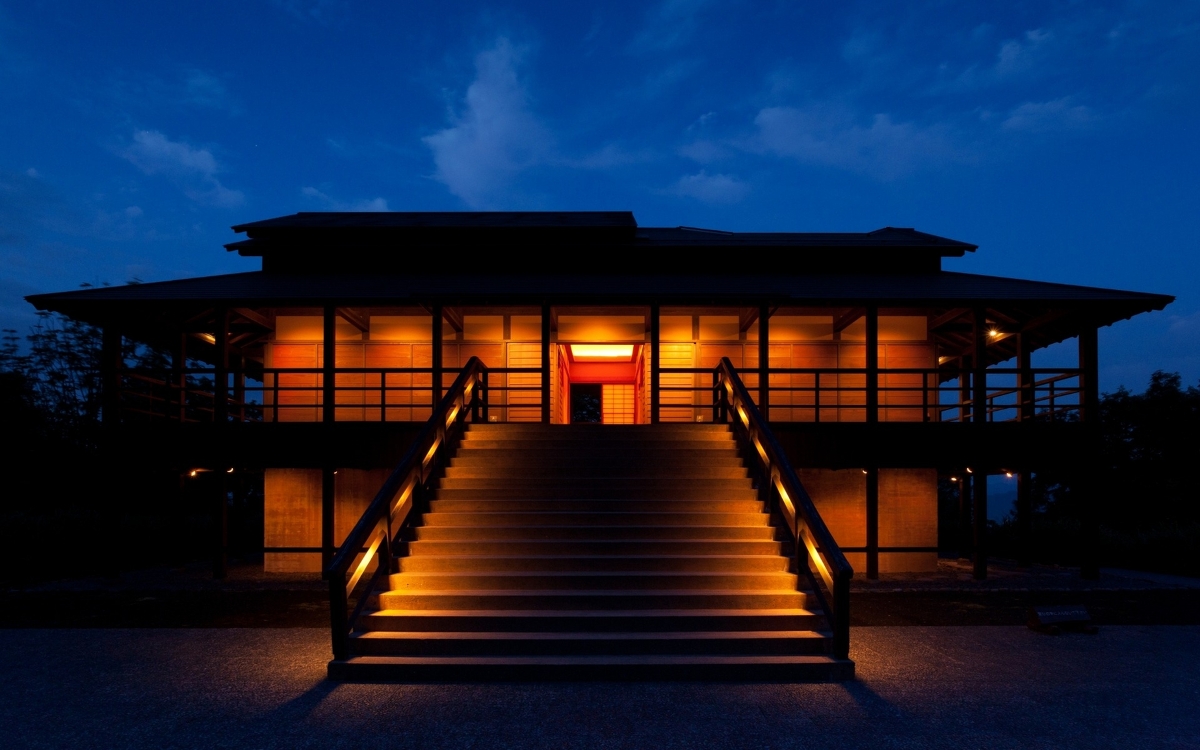 ---
---
As the House of Light is an accommodation as well as a work of art, you are required to agree to the following conditions.
---
---
Conditions
Lodging with Other Families and Small Groups
Mr. Turrell's purpose was for three families to share the accommodation for a night and exchange their thoughts. If the number of guests is small, we may ask you to share the accommodation with other groups. We will provide one room per group, but there are no keys in each room, and you are requested to use the kitchen, bathroom, toilet, and the 12-mat room ("Outside-in") with other groups.In this case, the facility charge will be divided by the number of groups staying.
About Your Stay
・After your check in, our staff will not stay in the accommodation at all times.
 Please note that your meals and bed making (Futon) are all self-service.
 Please keep the facilities clean and return everything to their original locations before leaving the building.
・When it rains, the roof of "Outside-in" cannot be opened.
・In case you damage the room by allowing rain in or for another reason, you are required to sign an Agreement for compensation.
・If you are accompanied by children, please pay attention to them in the bathroom and other spaces where the lighting is dim.
・ We cannot accept any responsibility for your cash and other valuables that you may lose nor for theft and accidents in the parking lot.
Barrier-free
・ Due to the characteristics of the facility, it is not barrier-free. Please note that there are dark places and steps.
・ You can enter with a service dog, guide dog or hearing dog.
Please Observe the Following
・ Pets are not allowed to enter the facilities and we cannot keep them for you.
・ Do not bring in objects that are flammable or other objects that are illegal.
・ Please do not do anything that corrupts public morals.
・ Please do not distribute or post advertising materials without permission or stay here to publicize your business.
・ Please use the photos you take on the premises for personal use only. Do not make them public for business purposes without our permission.
・ Use of unmanned aerial vehicles (drones) is strictly prohibited on the premises of the House of Light without obtaining prior permission to ensure the safety of our customers and protect the art and architectural works.
・ If there is a risk of inconveniencing other visitors, we may refuse your stay.
To News Media
・ Unauthorized use of images on this website is prohibited.
・If you would like to cover the House of Light accommodations or use our images, please contact us using the inquiry form.
・There is no accommodation expense exemption for the media.
・ When posting, please submit the proofread manuscript to the House of Light. After posting, please submit the material (magazine, image, etc.) that includes your work so that we can keep records.
---
---
---
---
Check in & Check out
Check in :4:00 p.m
 * The light program is held at sunset. This program can be experienced only at sunset. Please be sure to arrive on time.
Check out :10:00 a.m
* Open until 9:00 a.m. during the Echigo-Tsumari Art Triennale.
---
---
---
---
Fixtures & Equipment
Equipment
air-conditioning

Fixtures
shampoo, hair conditioner, soap, dryer

* Please bring your a toothbrush & night wear
---
---
---
---
About cooking yourself
Kitchen and utensils for basic cooking are available.
* Please do not bring in foods that will leave odors behind.
* Regarding Drinks and Meals
There are no grocery stores near House of Light.
No seasoning either.
Please shop before arriving.
Fixtures & Equipment
[ Fixtures ]simple cooking (Pots, kettles, frying pans, bowls, knives, cutting boards, etc.)/tableware
[ Equipment ]refrigerator, electric cooker, dishwasher
---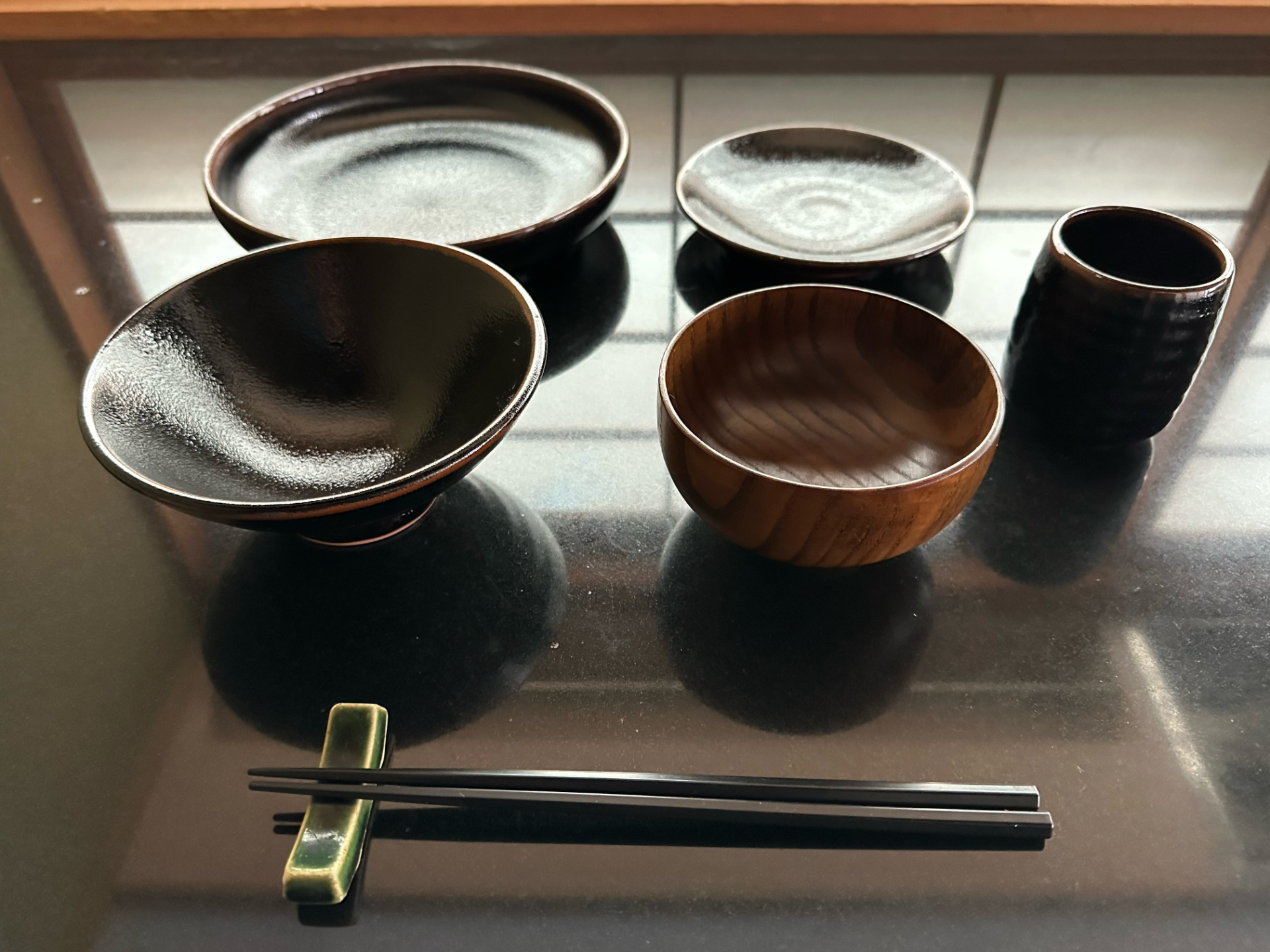 Japanese tableware
Rice bowl, Soup bowl, Pasta plate, Small plate, Chopsticks, Tea cup =16 people each/Teapot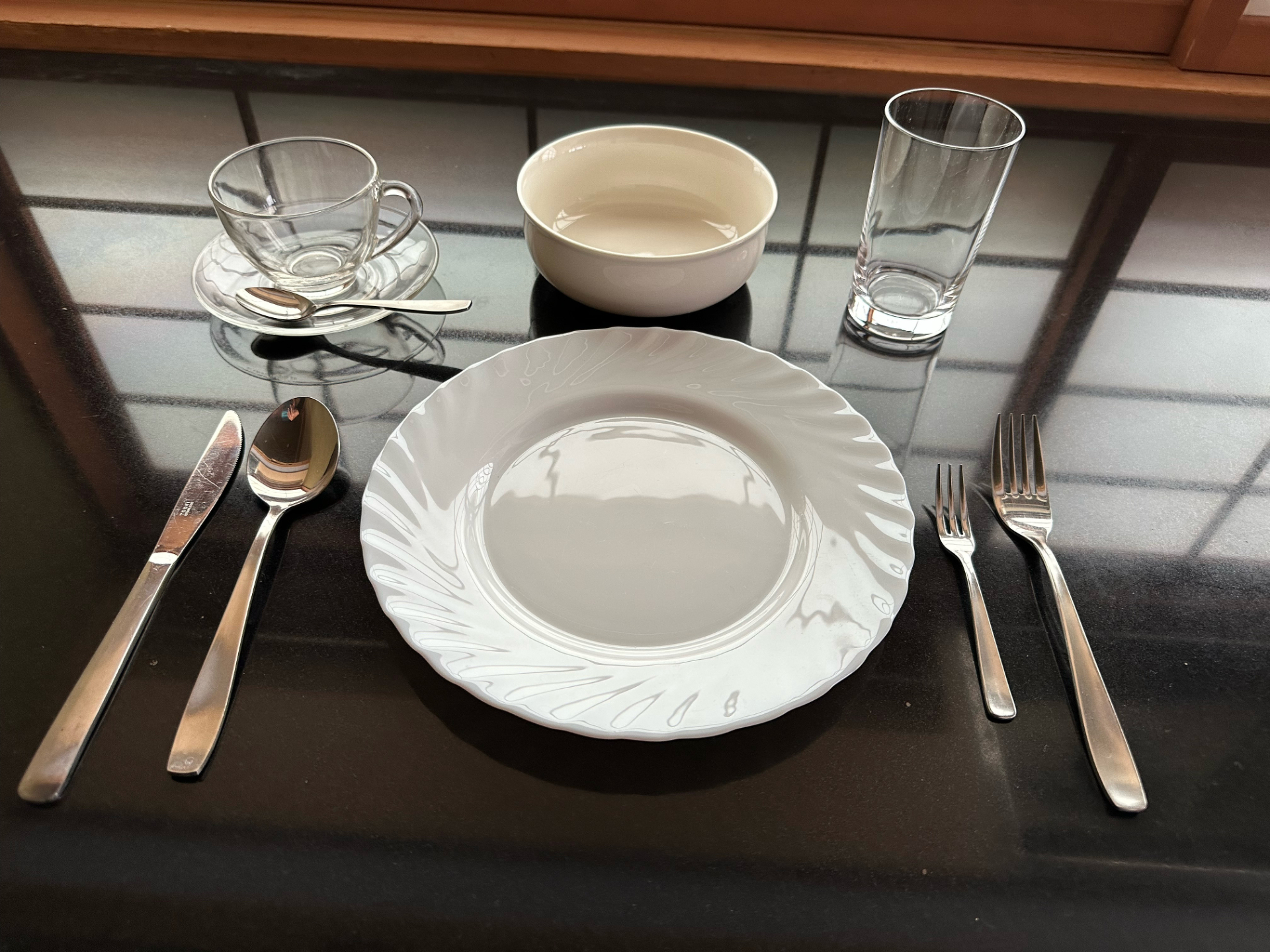 Western tableware
White plate, Soup plate, Fork, Knife, Spoon, Glass, Tea cup = 16 people each/Teapot
Charges
Basic facility usage charges
Charges :
April 1st - November 30th is Facility charge 30,000 yen
December 1st - March 31st is Facility charge 25,000 yen

Example :
in case Share Facilitycharge÷number of each other group * 1
(Ex: Apr.1st - Nov.30th) When sharing in 2 groups 30,000 yen÷2 groups = 15,000 yen
(Ex: Dec.1st - Mar.31st) When sharing in 2 groups 25,000 yen÷2 groups = 12,500 yen
Accommodation charge

* 2
・Sat.Sun.Japanese public holiday
6,000 yen per adult (junior high school student or above) / elementary school student 3,000 yen(under elementary school free)
・Mon – Fri
5,000 yen per adult (junior high school student or above) / elementary school student 2,500 yen (under elementary school free)

* 1 If the number of guest staying is small,we may ask you to share the facility with other groups.
* 2 Rental Fee for bedclothes, bath towel,and face towel will be charged separately: 500 Yen per person.
* 2 Garbage disposal fee is 100 yen per person. / After April 1, 2024 Garbage disposal fee is 200 yen per person.
* 3 Please pay the accommodation fee in cash.
---
---
Stay Cancellation Fee
---
---
 
Before10-6day
Before5-3day
Before2day
The day before
Day to stay
Weekday

(Mon-Fri)

Amount of 10%
20%
50%
80%
100%
Sat・Sun

Holiday

day before

Amount of 20%
30%
80%
80%
100%
* If you in case of cancel any number of people, the cancellation fee will change decreased number.

---